Hyperthyroidism (overactive thyroid)
---
Hyperthyroidism (overactive thyroid) is a condition in which your thyroid gland produces too much of the hormone thyroxine. Hyperthyroidism can accelerate your body's metabolism significantly, causing sudden weight loss, a rapid or irregular heartbeat, sweating, and nervousness or irritability.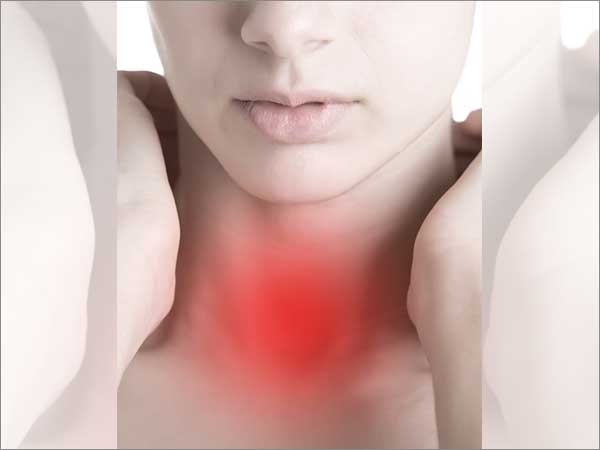 Symptoms
Hyperthyroidism can mimic other health problems, which may make it difficult for your doctor to diagnose. It can also cause a wide variety of signs and symptoms, including:
same or even increase
Rapid heartbeat (tachycardia) — commonly more than 100 beats a minute — irregular heartbeat (arrhythmia) or pounding of your heart (palpitations)
Increased appetite
Nervousness, anxiety and irritability
Tremor — usually a fine trembling in your hands and fingers
Sweating
Changes in menstrual patterns
Increased sensitivity to heat
Changes in bowel patterns, especially more frequent bowel movements
An enlarged thyroid gland (goiter), which may appear as a swelling at the base of your neck
Fatigue, muscle weakness
Difficulty sleeping
Skin thinning
Fine, brittle hair
Older adults are more likely to have either no signs or symptoms or subtle ones, such as an increased heart rate, heat intolerance and a tendency to become tired during ordinary activities. Medications called beta blockers, which are used to treat high blood pressure and other conditions, can mask many of the signs of hyperthyroidism.
Graves' ophthalmopathy
Causes
A number of conditions, including Graves' disease, toxic adenoma, Plummer's disease (toxic multinodular goiter) and thyroiditis, can cause hyperthyroidism.
Your thyroid is a butterfly-shaped gland situated at the base of your neck, just below your Adam's apple. Although it weighs less than an ounce, the thyroid gland has an enormous impact on your health. Every aspect of your metabolism is regulated by thyroid hormones.
Your thyroid gland produces two main hormones, thyroxine (T-4) and triiodothyronine (T-3), that influence every cell in your body. They maintain the rate at which your body uses fats and carbohydrates, help control your body temperature, influence your heart rate, and help regulate the production of protein. Your thyroid also produces calcitonin, a hormone that helps regulate the amount of calcium in your blood.
How it all works
The rate at which T-4 and T-3 are released is controlled by your pituitary gland and your hypothalamus — an area at the base of your brain that acts as a thermostat for your whole system. Here's how the process works:
The hypothalamus signals your pituitary gland to make a hormone called thyroid-stimulating hormone (TSH). Your pituitary gland then releases TSH — the amount depends on how much T-4 and T-3 are in your blood. If you don't have enough T-4 and T-3 in your blood, your TSH will rise; if you have too much, your TSH level will fall. Finally, your thyroid gland regulates its production of hormones based on the amount of TSH it receives. If the thyroid gland is diseased and is releasing too much thyroid hormone on its own, the TSH blood level will remain below normal; if the diseased thyroid gland cannot make enough thyroid hormone, the TSH blood level will remain high.
Reasons for too much thyroxine (T-4)
Normally, your thyroid releases the right amount of hormones, but sometimes it produces too much T-4. This may occur for a number of reasons, including:
Graves' disease
Hyperfunctioning thyroid nodules
Thyroiditis.
Complications
Hyperthyroidism can lead to a number of complications:
Heart problems.
Brittle bones. Untreated hyperthyroidism can also lead to weak, brittle bones (osteoporosis).
Red, swollen skin. In rare cases, people with Graves' disease develop Graves' dermopathy, which affects the skin, causing redness and swelling, often on the shins and feet.
Thyrotoxic crisis.