Anxiety
---
Anxiety is basically referred to as a state of fear, nervousness as well as worry. The combination of all three has a significant effect on the individuals. It is to be kept in mind that getting anxious once in a while is nothing serious but extremely common where there is no need to worry. It has been observed frequently that a lot of people get very anxious at the time of some stressful situations in their life such as examinations, results, interviews etc.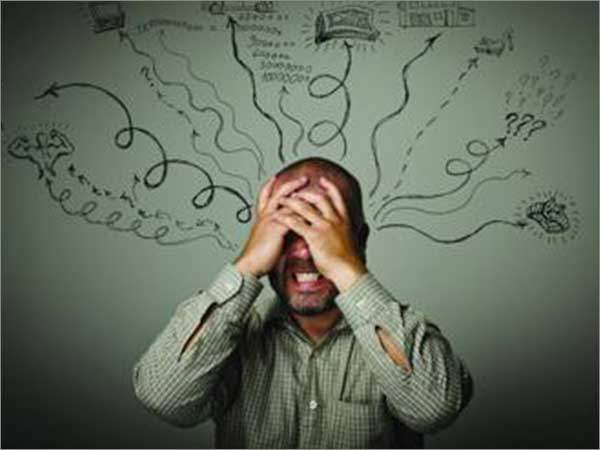 This type of anxiety is extremely short lived but when this stays for a longer period of time along with a high intensity, there is a big reason to worry. In an addition to this, if this type of anxiety attack is very frequent and does not go away very easily thereby causing interference with the activities of daily life, it needs to be taken very seriously with appropriate treatment methods. Homeopathic medicines work wonders in treating anxiety in a very gentle and mild manner without causing any other side effects. Homeopathic treatment is not only efficient but also effective which slowly helps in the reduction of the mental as well as the physical reactions which are associated with anxiety. In general, we come across a number of different types of anxiety disorders such as panic disorder, social anxiety disorder, general anxiety disorder and specific substance induced anxiety disorder are to name a few of them.
How Homeopathy Comes to the Rescue?
Homeopathic remedies are quite effective in the treatment of anxiety and anxiety related disorders. The ingredients used in the medicines are natural which makes them not only safe but are also devoid of any kinds of side effects. These medicines quite effectively treat anxieties of various intensities. The best part of the homeopathic medicines that these works divulging deeper into the psychology of the affected individuals thereby bringing by a complete recovery along with an overall improvement in the health condition as well. Being made of natural ingredients, the risk of drug dependency is eliminated. Moreover, the homeopathic medicines are also helpful in the treatment of panic attacks.
Causes
The exact causes of anxiety and anxiety related disorders cannot be pinpointed but it is found out that some genetic factors along with some outside environmental factors contributes to the causes of anxiety. An extremely stressful life can be a major cause of anxiety and in the recent times, there are a lot of people who lead a quite stressful life. Broken relationships, huge financial loss, unemployment, loss of a close one etc. are some of the conditions which can cause anxiety in the individuals when they are unable to cope up with the situation. Anxiety can also be caused as a result of substance abuse or withdrawal symptoms of alcohol or some particular drugs. Ultimately, a few of the medical disorders such as thyroid issues, diabetes mellitus, cancer and brain degenerative diseases can cause anxiety.
Symptoms to Note
There are certain symptoms which are to be noted for anxiety or any of the anxiety related disorders which are as listed below:
Extreme nervousness
Too much worrying
Excessive tension
Restlessness
Trembling
Trouble in sleeping
Excess sweating
Mild to moderate head ache
Difficulty in concentrating
Frequent urination
Nausea
Homeopathic Treatment
Amrita Homeopathy efficiently and effectively treats anxiety and anxiety related disorders with the use of some of the most appropriate medicines which are as enumerated below.
Aconitum napellus is perfectly suitable for anxiety with palpitations and provides relief at the time of anxiety attack.
Gelsemium sempervirens is the homeopathic medicine used when an individual suffers from social anxiety disorders and is extremely anxious in making a public appearance.
Phosphorous plays a vital role when an individual suffers a lot by worrying about the future.
If anxiety takes away the night's sleep and causes sleeplessness Coffea cruda is used.
Ignatia amara is used for the treatment of anxiety with depression.
Lilium tigrinum is the homeopathic medicine used for anxiety of some incurable diseases.
Opium is the perfect medicine for anxiety from a great fright or something very frightening that gives rise to anxiety.
Calcarea carb is suitable when anxiety results from some thoughts in the individuals about terrible misfortune or mis happening.
Argentum nitricum is the medicine used when anxiety is resulted from anticipation which is also referred to as anticipatory anxiety.
Arsenic Album is ideally suited for the individuals who are extremely anxious about their health and experiencing extreme restlessness at the same time.
Kali phos is perfectly suited at the time when the individuals experience anxiety along with weakness and tiredness.
Few Statistics
According to studies in collected subjects, it has been found out that the prevalence rate of all stress related disorders lies between 18.7% to 22.7% irrespective of the age groups in particular. When calculated specifically, it was found that the anxiety disorders due to phobia were about 4.2 %, 3.1 % due to obsession, 5.8 % due to GAD and 4.5 % due to hysteria. Most importantly, it was seen that the anxiety disorders were more common in females as compared to the males and were significantly greater in the urban communities as compared to the rural communities. Percentage of anxiety disorders in urban community was about 35.7 % whereas in the rural community it was 13.9 %. The overall percentage of females with anxiety or related disorders was 32.2 % but in males it was 9.7 % only.