Attention Deficit Hyperactivity Disorder - ADHD
---
Attention Deficit Hyperactivity Disorder (ADHD) is one of the most common childhood brain disorders and can continue through adolescence and adulthood. Symptoms include difficulty staying focused and paying attention, difficulty controlling behavior, and hyperactivity (over-activity). These symptoms can make it difficult for a child with ADHD to succeed in school, get along with other children or adults, or finish tasks at home.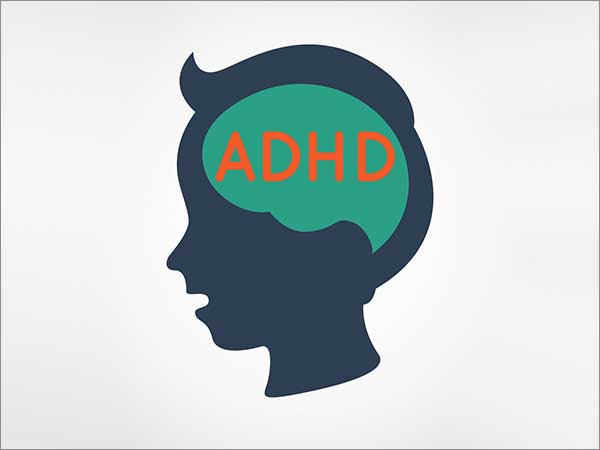 Brain imaging studies have revealed that, in youth with ADHD, the brain matures in a normal pattern but is delayed, on average, by about 3 years.1 The delay is most pronounced in brain regions involved in thinking, paying attention, and planning. More recent studies have found that the outermost layer of the brain, the cortex, shows delayed maturation overall,2 and a brain structure important for proper communications between the two halves of the brain shows an abnormal growth pattern.3 These delays and abnormalities may underlie the hallmark symptoms of ADHD
Treatments can relieve many symptoms of ADHD, but there is currently no cure for the disorder in allopathic system of medicne. With homeopathic treatment, most people with ADHD can be successful in school and lead productive lives.
Symptoms
Be easily distracted, miss details, forget things, and frequently switch from one activity to another
Have difficulty focusing on one thing
Become bored with a task after only a few minutes, unless they are doing something enjoyable
Have difficulty focusing attention on organizing and completing a task or learning something new
Have trouble completing or turning in homework assignments, often losing things (e.g., pencils, toys, assignments) needed to complete tasks or activities
Not seem to listen when spoken to
Daydream, become easily confused, and move slowly
Have difficulty processing information as quickly and accurately as others
Struggle to follow instructions.
Children who have symptoms of hyperactivity may:
Fidget and squirm in their seats
Talk nonstop
Dash around, touching or playing with anything and everything in sight
Have trouble sitting still during dinner, school, and story time
Be constantly in motion
Have difficulty doing quiet tasks or activities.
Children who have symptoms of impulsivity may:
Be very impatient
Blurt out inappropriate comments, show their emotions without restraint, and act without regard for consequences
Have difficulty waiting for things they want or waiting their turns in games
Often interrupt conversations or others' activities.
What causes ADHD?
Scientists are not sure what causes ADHD, although many studies suggest that genes play a large role. Like many other illnesses, ADHD probably results from a combination of factors. In addition to genetics, researchers are looking at possible environmental factors, and are studying how brain injuries, nutrition, and the social environment might contribute to ADHD.
Genetic
Environmental factors. Studies suggest a potential link between cigarette smoking and alcohol use during pregnancy and ADHD in children.9,10 In addition, preschoolers who are exposed to high levels of lead, which can sometimes be found in plumbing fixtures or paint in old buildings, have a higher risk of developing ADHD.
Brain injuries. Children who have suffered a brain injury may show some behaviors similar to those of ADHD. However, only a small percentage of children with ADHD have suffered a traumatic brain injury.
Sugar.
Food additives. There is currently no research showing that artificial food coloring causes ADHD. However, a small number of children with ADHD may be sensitive to food dyes, artificial flavors, preservatives, or other food additives. They may experience fewer ADHD symptoms on a diet without additives, but such diets are often difficult to maintain.
What are the side effects of stimulant allopathic medications?
Decreased appetite.
Sleep problems.
Tics-A few children develop sudden, repetitive movements or sounds called tics.
personality change, such as appearing "flat" or without emotion
Do allopathic medications cure ADHD?
Current allopathic medications do not cure ADHD. Rather, they control the symptoms for as long as they are taken. Medications can help a child pay attention and complete schoolwork. It is not clear, however, whether medications can help children learn better. Adding behavioral therapy, counseling, and practical support can help children with ADHD and their families to better cope with everyday problems
Psychotherapy
Help organizing tasks or completing schoolwork, or working through emotionally difficult events.
Behavioral therapy also teaches a child
How to monitor his or her own behavior.
Learning to give oneself praise or rewards for acting in a desired way, such as controlling anger or thinking before acting, is another goal of behavioral therapy.
Parents and teachers also can give positive or negative feedback for certain behaviors.
In addition, clear rules, chore lists, and other structured routines can help a child control his or her behaviour.
Teach children social skills, such as,how to wait their turn, share toys, ask for help, or respond to teasing.
Learning to read facial expressions and the tone of voice in others.
How to respond appropriately
Tips to Help Kids Stay Organized and Follow Directions
Schedule. Keep the same routine every day, from wake-up time to bedtime. Include time for homework, outdoor play, and indoor activities. Keep the schedule on the refrigerator or on a bulletin board in the kitchen. Write changes on the schedule as far in advance as possible.
Organize everyday items. Have a place for everything, and keep everything in its place. This includes clothing, backpacks, and toys.
Use homework and notebook organizers. Use organizers for school material and supplies. Stress to your child the importance of writing down assignments and bringing home the necessary books.
Be clear and consistent. Children with ADHD need consistent rules they can understand and follow.
Give praise or rewards when rules are followed. Children with ADHD often receive and expect criticism. Look for good behaviour, and praise it.